IBM and Red Hat announced at July 9, 2019 that they have closed the transaction under which IBM acquired all of the issued and outstanding common shares of Red Hat which representing a total equity value of approximately $34 billion.
The acquisition redefines the cloud market for business. Red Hat's open hybrid cloud technologies are now paired with the unmatched scale and depth of IBM's innovation and industry expertise, and sales leadership in more than 175 countries. Together, IBM and Red Hat will accelerate innovation by offering a next-generation hybrid multi-cloud platform. Based on open source technologies, such as Linux and Kubernetes, the platform will allow businesses to securely deploy, run and manage data and applications on-premises and on private and multiple public clouds.
IBM and Red Hat, somehow these two companies have history in my (programming) live:
IBM:
The first serious project I done in Java is developed using Websphere Application Developer (WSAD) deployed on Websphere Application Server and using IBM DB2 database.
I learn Java from IBM RedBooks website.
As Java developer, I benefited from IBM opensource sponsored project, especially products from Eclipse Foundation, especially Eclipse IDE and Eclipse TopLink (now EclipseLink)
Red Hat:
Two companies contributed to opensource initiatives which direct or indirectly benefiting Java and Linux community.
The news of Red Hat acquisition by IBM shocking many, including myself. Unlike Sun Microsystems (before acquired by Oracle), Red Hat is in good shape, no sign of financial difficulties. And indeed, financial difficulties is not the reason of acquisition (although there are some financial reasons behind it). And how this acquisition impacting us?
Joining forces with IBM gives Red Hat the opportunity to bring more open source innovation to an even broader range of organizations and will enable us to scale to meet the need for hybrid cloud solutions that deliver true choice and agility.

– Jim Whitehurst, President and CEO, Red Hat
Acquisition positions IBM as the leading hybrid cloud provider and accelerates IBM's high-value business model, extending Red Hat's open source innovation to a broader range of clients
IBM preserves Red Hat's independence and neutrality; Red Hat will strengthen its existing partnerships to give customers freedom, choice and flexibility
Red Hat's unwavering commitment to open source remains unchanged
Together, IBM and Red Hat will deliver next-generation hybrid multi-cloud platform
It's interesting to see how the merger of these two technology giants leads to... Hybrid Multi-cloud Platform? Breakthrough in Opensource Artificial Intelligent (AI)?
---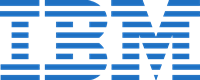 IBM
International Business Machines Corporation (IBM) is an American multinational information technology company headquartered in Armonk, New York, with operations in over 170 countries. IBM produces and sells computer hardware, middle-ware and software, and provides hosting and consulting services in areas ranging from mainframe computers to nanotechnology.
Famous inventions and developments by IBM include: the Automated teller machine (ATM), Dynamic random access memory (DRAM), the electronic keypunch, the financial swap, the floppy disk, the hard disk drive, the magnetic stripe card, the relational database, RISC, the SABRE airline reservation system, SQL, the Universal Product Code (UPC) bar code, and the virtual machine.
IBM has been a leading proponent of the Open Source Initiative, and began supporting Linux in 1998. IBM has also released code under different open source licenses, such as the platform-independent software framework Eclipse, the three-sentence International Components for Unicode (ICU) license, and the Java-based RDBMS Apache Derby.
=== === === === ===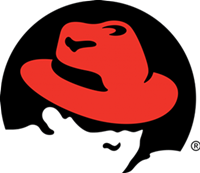 Red Hat
Red Hat, Inc. is an American multinational software company, providing open-source software products to the enterprise community.
Red Hat has become associated to a large extent with its enterprise operating system Red Hat Enterprise Linux. With the acquisition of open-source enterprise middleware vendor JBoss, Red Hat also offers Red Hat Virtualization (RHV), an enterprise virtualization product. Red Hat provides storage, operating system platforms, middleware, applications, management products, and support, training, and consulting services.
Red Hat creates, maintains, and contributes to many free software projects. It has acquired several proprietary software product codebases through corporate mergers and acquisitions and has released such software under open-source licenses.
=== === === === ===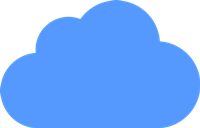 Cloud
Hybrid cloud is a combination of 2 or more cloud environments—public or private. It's a pool of abstracted resources that could be developed partially from hardware owned and managed by a third-party company as well as hardware owned by the enterprise using the cloud.
These resources are orchestrated by management and automation software that allow users to access the cloud on-demand through self-service portals. And everything is supported by automatic scaling and dynamic resource allocation.
This separate yet connected architecture lets you run some workloads in 1 cloud, others in another cloud, pull resources from either, and use the clouds interchangeably—making hybrid clouds an important part of edge computing.
=== === === === ===
Sources: